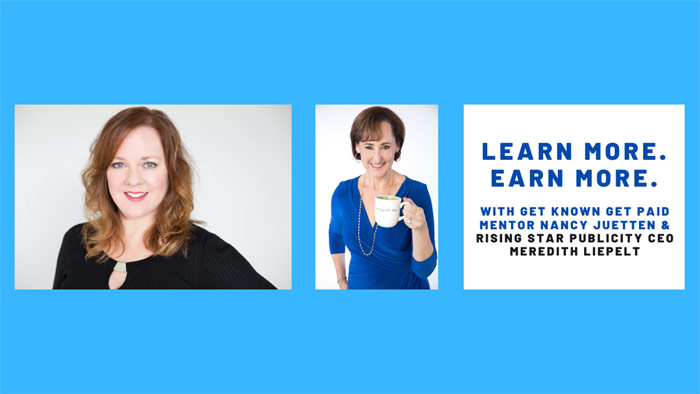 Meredith Liepelt Featured on Nancy Juetten's Learn More, Earn More YouTube Show
Visibility, media, strategy, and sourcing courage to ask for what you want.
This is what Nancy Juetten interviewed me about on her Learn More, Earn More YouTube show.
We also swapped PR stories from over the years, which was really fun! There are many golden nuggets in this interview.
Nancy is an fantastic "think on your feet/in the moment" interviewer and I am so thrilled she invited me to be on her show!