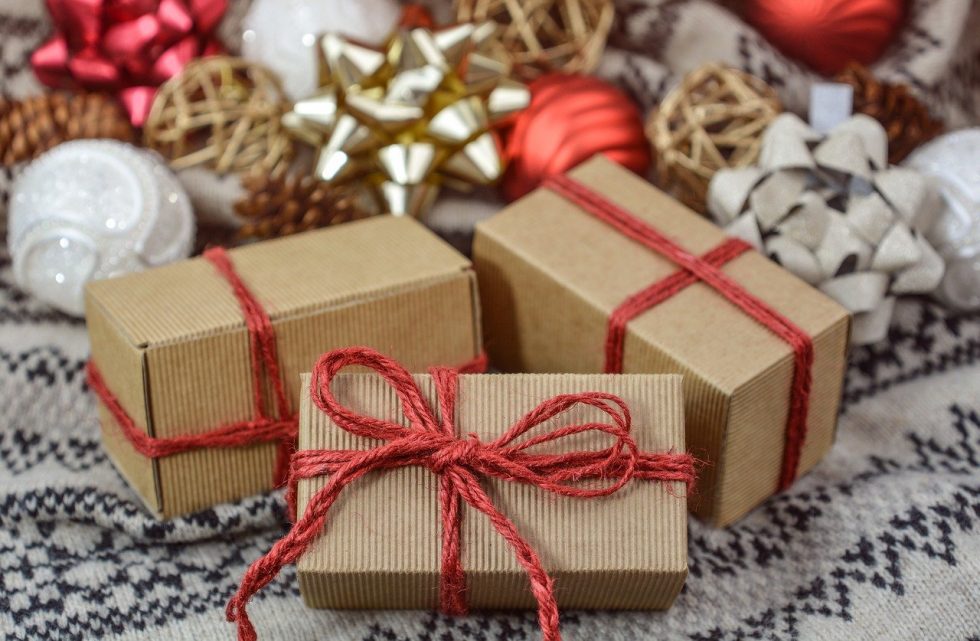 Holiday Gifts for Coaches, Consultants, Speakers and Authors
Several years ago, I created a list of gifts for Coaches, Consultants, Speakers, and Authors. Time flies, and it's time for an update!
If you are an expert in your field who is focused on raising your profile, check out the amazing things on this year's list! Please note that I am not an affiliate for these products, but I know, like, and trust everyone one of these service providers. The vast majority of these items are well under $100, making them great gifts for yourself, gifts to ask for, and gifts to give.
Gifts for doing business virtually
The SoundAdvice Guide to Podcasting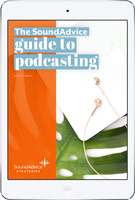 My friend Phyllis Nichols created this fantastic guide to help you learn how to launch and get your first 1000 listeners, even if you are new to podcasting and don't have a huge following.
She is offering an exclusive discount to you through this link only of $37 instead of $67, when you use this link.
Shine! Content Creation Club Membership – Social Media Help is Here!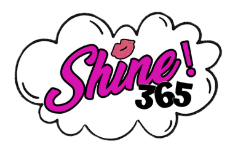 My friend Nika Stewart has created an awesome program for experts who struggle to create consistent content for social media every day. In this affordable club, you get Mad-Lib-style templates/fill-in-the-blank social media posts to personalize then post to your platforms within minutes. Ah… doesn't that just sound amazing!
Go Virtual and Take Your Presentation from Stage to Screen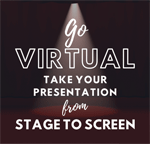 My friend Lisa Braithwaite has been coaching and training on public speaking for 15 years and has been a speaker and trainer for close to 30. She's been through it all! In her online program, she'll show you how to turn your live presentations into interactive, engaging online workshops. This is quite a value!
From Struggling Business Owner to Profitable CEO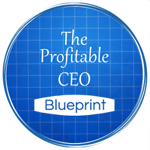 Teresa Cleveland is a wiz at streamlining a business's operations, offloading the dead weight, and freeing up your time. In her program, you get a repeatable system that you can use every quarter so you can map out what needs to happen to achieve your goals.
Outrank: Your Guide to Making More Online by Showing Up Higher on Search Engines and Outranking Your Competition, by Damon Burton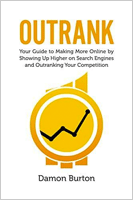 I recently met Damon when a mutual friend introduced us just a few weeks ago. Damon is a leading authority on SEO, and in this book, he breaks SEO down in a way that is actually readable. Because most of the time, SEO conversations are dry as a bone. Damon weaves in storytelling so it's not only educational, it's entertaining. He works with many brands you know to optimize their web sites to show up higher in search engines and increase your visibility. He is offering digital copies of his book for free or you can purchase the physical copy.
A Standup Display for Zoom Calls
Brand yourself on your next Zoom call with a branded display. Here you can see Karen Hough, CEO of ImprovEdge, in front of hers, created by a woman-owned company called Artina Promotional Products. They make beautiful displays and signs in a variety of styles.
Blue Yeti Nano Microphone for Recording Podcasts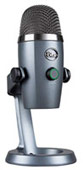 If you have "podcast guesting" on your 2021 list of ways increase your visibility, you'll need a good microphone. With over 2500 ratings averaging a 4.6 out of 5 on Amazon, the Blue Yeti Nano is definitely one to consider and is highly recommended in a podcast group in which I'm a member.
Upgrade Your Lighting for Zoom Calls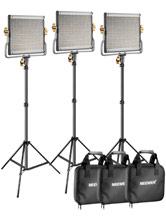 Let's start by acknowledging that this is a big topic. You can go full professional lighting with a kit like this or this, or for mobile video lighting, you could go for something like this. I am not an expert in this topic, but if you're doing more online business, video podcasting, TV interviews, or connecting with clients online, you may want to look into your options.
Noise Cancelling Headphones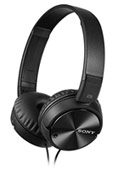 I'm not expert in noise cancelling headphone technology, but if you live in a house with 4+ people all online in school or working all day, like me, you may want to look into your options!
Virtual Meeting Survival Gift Set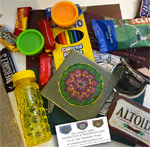 It has been noted that doodling can help you focus and make it easier to listen. So check out this "Virtual Meeting Survival Kit" which includes two mandala books to read and color when you're in a virtual meeting. This gift set is the latest product developed by my friend and client Kathy Rausch.
Blue Light Glasses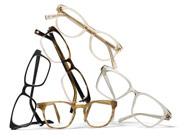 Speakers, authors, and other experts are in front of their computers a lot. Is it time to invest in some blue light glasses to protect your eyes? These options from Warby Parker are a good place to start your search. They let you pick five frames to test out for five days and ship them for free.
Gifts for Branding
Boost Your Presentation Skills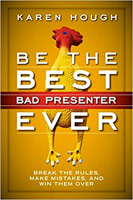 Be the Best Bad Presenter Ever: Break the Rules, Make Mistakes, and Win Them Over, by Karen Hough, CEO of ImprovEdge
Oh my goodness—How many ways do I love this book!? Anyone who gets up in front of people to speak, whether in-person or virtually, should read this book! It includes lessons and teachings from the improvisation stage about being in the moment and breaking the rules. Hello, speaking rebels. This one is for you.
Bye Bye Boring Bio, 2020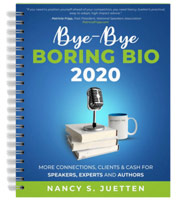 Want to start your next TV appearance or podcast being introduced with a bio that lights people up? Get this workbook. No matter what field you work in, Bye Bye Boring Bio helps you "up" your bio game in simple and practical ways. Nancy shares how to captivate your audience by weaving the most relevant elements of your story into a variety of formats, so people are intrigued and want to learn even more!
How To Use Canva For Social Media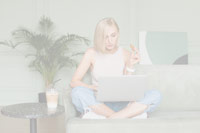 I met Yasmine Robles when she spoke at an event, and I was impressed with her knowledge and generosity.
Case in point: This $10 course that helps you create eye-catching social media graphics with Canva. You'll get the basics, from creating your account and navigating the platform to using pre-made templates and creating your own.
Plan Your Rockstar Website: Set up The Foundation For The Digital Home Base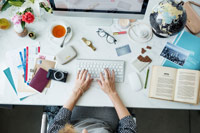 Yasmine also created a course for DIY entrepreneurs who want to plan out their web sites. This is a no-fluff course that will provide a roadmap to your website strategy. From understanding your target market to understanding the essentials of your idea website and even design best-practices, you'll be able to get started and get that site done.
Style and Substance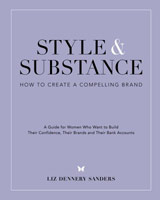 I met Liz Dennery years ago on a trip to Los Angeles to visit a mutual friend. Since that time, she has written a beautiful book on branding called Style and Substance. It's a guide and workbook for women who want to build their confidence, their brands and their bank accounts.
Headshots and Branding Photos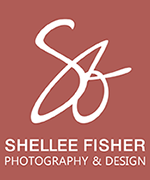 It's a great idea to update your headshot every 18 months or so and also have some "lifestyle" photos taken regularly. I'm guilty of not following this rule to a T myself, but as an expert, you want images that capture your brand and present you as a high-quality expert.
If you're in Columbus like I am, check out the work of Shellee Fisher, who has photographed just about everyone in Columbus.
Deposit Photos – Stock Photo Package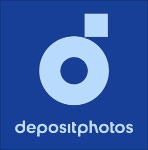 Most every expert uses stock photography in their marketing. My go-to stock photo outlet is Deposit Photos. For just a few days, AppSumo is running a special where you can get 100 images for $39! 
Password Protection

Protect your passwords and store them in a safe spot. LastPass and 1Password are great options and cost little as $3 per month for 1Password. LastPass even has a free version. So. Worth. It.
A Subscription to Audible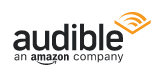 Want to read more but having trouble finding the time? Grab a membership to Audible and listen to business books that come out in 2021 or grab one you've missed this year.
Magazine or Newspaper Subscription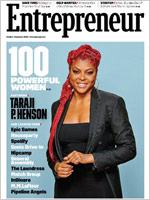 You probably have in mind a magazine or newspaper that you'd love to be featured in, right? Ask for a subscription so you are up to date on what they cover and how they do it. It's imperative for you to know the publication that you are pursuing so you can pitch your story properly.
An online news subscription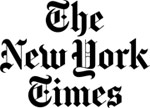 Are you all digital? Then get an online subscription to your favorite news outlet. Stay informed, find journalists who write about your industry or special interests, and support journalism and media outlets.
Gifts that help you look and feel good
Energy + Focus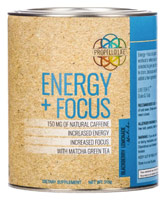 Energy + Focus is a natural pre-workout product designed to provide energy, focus, and boost metabolism & fat burning. Think of it as a clean energy drink + Focus + Fat Burning! Up first for me is blackberry lemonade and matcha. Alex White, Co-Founder of Peak Human Performance, offers this on his web site and advises me to use this instead of coffee or other caffeinated products. I'm on a mission to end my horrible habit of drinking soda once and for all, so this should do the trick!
Use code Peak30 for 30% off for a limited time.
40 Weeks: A Daily Journey of Inspiration and Abundance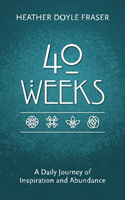 Book Coach and amazing human being Heather Doyle Fraser has written several books. I chose this one for this list because let's face it: 2020 has been a hard year.
So… what if you had the ability to focus on what's important, reflect on what matters to you, and appreciate the beauty, joy, and abundance around you every day? 40 Weeks: A Daily Journey of Inspiration and Abundance will allow you to strengthen these abilities—one day at a time.
Color Analysis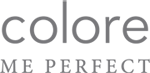 After I had my colors analyzed years ago through the ColoreMePerfect process, I introduced many of my clients to it, and it's been transformational for all of us. This process, created by my client, Jaclyn Peresetsky of Skin Perfect Spas, modernizes color analysis. You can opt for a full color analysis or a simple color code service. It has transformed the colors I wear in clothing, makeup and accessories.
This is a great service for men and women. I've even had my kids do this!
Experience the ColorMePerfect color analysis process here.
Personal Feng Shui Strategy Session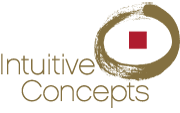 What is your energy for the upcoming six (hard metal) Feng Shui year? What are your trends for wealth, career, relationships, and health? This is a customized strategy session with Feng Shui Master Diana Garber and reveals how 2021's energy impacts you.
Plan a Trip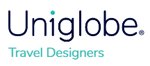 Take a breather and let Uniglobe Travel handle your travel plans for business and pleasure. Because you know you're going to travel somewhere when things get better. Uniglobe Travel Designers is a minority, women owned travel management company offering over 39 years of experience in the travel industry. Elizabeth Blount is the well-traveled, big-hearted President and CEO who is one of Columbus' most impressive business leaders.
Philanthropy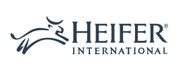 If you are anything like me, you make it a point to give to organizations that align with your values. A gift in your name to your favorite charity of choice may be a good option for you this season. Not for the sake of getting press about it, but simply to do something meaningful. Three of my favorites are Heifer International , St. Jude Children's Research Hospital and last but not least, the DEA Youth Dance Program, which I have been affiliated with for well over a decade.
Mandala Mask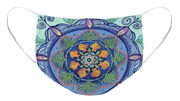 Kathy Rausch is a friend and client who ran a tech company that was one of the top 2% women owned businesses in the country. She now teaches the art of the mandala through workshops and retreats, and her line of mandala products.
For experts looking to grow their influence, I selected the "And so it grows" mandala mask.
PS Never Give Up Journal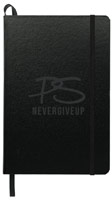 Experts never give up. So the PS Never Give Up Movement, created by multimedia personality and rheumatoid arthritis warrior Pete Scalia, is speaking our language! It launches on Black Friday. You can find beautiful merchandise on the web site then and learn more about the podcast and other digital media platforms to entertain, inform, and inspire others by sharing uplifting "Never Give Up" moments. I got a sneak peek at some of the products and love this journal! It's perfect for speakers, authors, and experts to write down their big dreams, work out their plans, and create what they crave.
Note that a portion of proceeds from the store will benefit the PSNeverGiveUp Foundation that will launch soon and will provide educational resources and monetary grants to help those with chronic illnesses for fertility treatments.
Just for Fun
Custom bobblehead

This is pretty pricy for a silly gift, but they are quite hilarious. Imagine receiving a personalized bobblehead of yourself or sending one to a friend!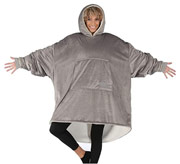 The Comfy
Because sometimes experts need to chill out on the sofa in their Comfy with a big bowl of popcorn and watch movies or Schitt's Creek.
"F*ck You, Pay Me!"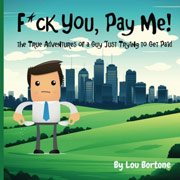 For something a little more edgy and irreverent, check out Lou Bortone's delightful, illustrated book, "F*ck You, Pay Me!" This "kids" book for grownups provides a message of courage and hope to millions of hardworking freelancers, work-at-home moms and dads, and entrepreneurs just trying to get paid for their work.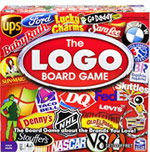 The Logo Game
Like games? Enjoy branding? Know logos and consumer brands? Then you will like this game!
Travel Organizers or Luggage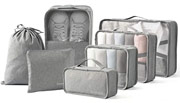 Because one day, we will travel again, to speak at and attend conferences, meet clients, make media appearances, and vacation. I don't have travel cubes or luggage that particularly love, but the idea of traveling again is very appealing!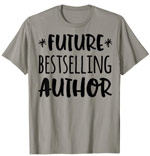 Future Best-Selling Author T-shirt
Need I say more?
https://www.amazon.com/Womens-Future-Bestselling-Author-writer/dp/B01M8GRC8T/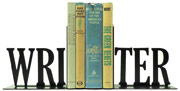 Writer Bookends
Display your books and showcase your love of writing with these bookends.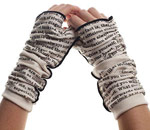 Fingerless Writing Gloves
Maybe it's me, but in the winter, my hands get really cold even when I'm typing. Maybe I should try these.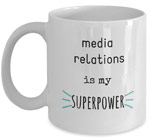 Media Relations Coffee Mug
Want more media coverage in the new year? Remind yourself every morning that connecting with the media is one of your superpowers with this coffee mug.
I hope you've enjoyed this list! What would you add? I'd love to hear your thoughts!
By the way, I'm not an affiliate for any of these products or services. These are simply some helpful suggestions for you to look into as you wish.
Happy Holidays!
—
© 2020 Meredith Liepelt, Rising Star Publicity
Meredith Liepelt specializes in helping experts to become more visible through messaging, communication and PR strategies. For insights and inspiration, visit www.RisingStarPublicity.com.
This article may be reprinted when the copyright and author bio are included.