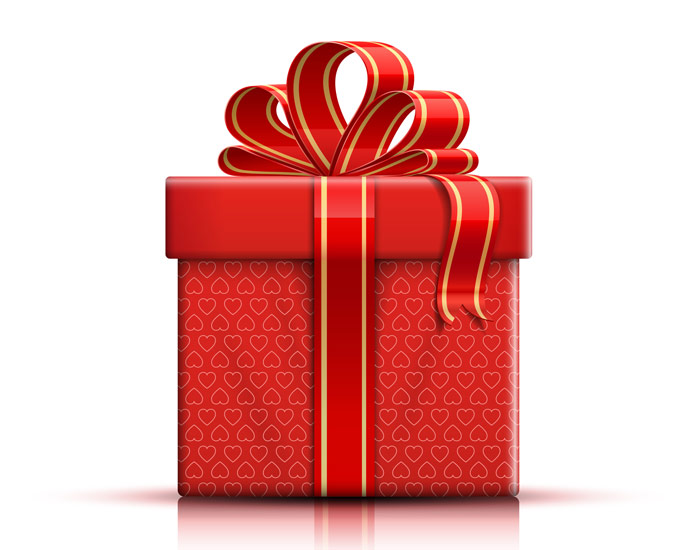 Holiday Gift Ideas for Coaches, Consultants, Speakers and Authors
It's the most wonderful time of the year: a time for giving and receiving with grace. As an expert in your field who is focused on raising your profile with media coverage, speaking, and publishing, here are some gift ideas that you may want to share with people who ask you what you want this year, or give to other experts on your list.
Gifts That Help You Look Good
1. Color Analysis
After I had my colors analyzed years ago, I introduced many of my clients to this process, and it's been transformational for all of us. I love the ColoreMePerfect color analysis process, created by my client, Jaclyn Peresetsky of Skin Perfect Image Wellness Spa. It's a modern process that teaches you so much as you go along, and you can opt for a full color analysis or a simple color code service. It has transformed the colors I wear in clothing, makeup and accessories.
This is a great service for men and women.
Experience the ColorMePerfect color analysis process here:
2. A Wardrobe Stylist
When you have hundreds or thousands of eyeballs on you as you share your wisdom and inspiration, you want to look your best. One of the best investments I ever made was hiring a personal stylist to clean out my closet and shop with me to update my wardrobe. My stylist, Sue Kantor of Sophisticated Styling, always says to "dress with intent."
3. This Fun Tank Top
Speaking of what to wear, why not show off our PR mindset with this fun tank? Because your media list IS your BAE, right?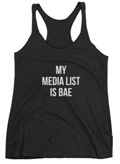 4. Design Your Own Jewelry
Ladies: Wouldn't it be really cool to wear a necklace or earrings in your brand colors? You can!
Ask for a gift card so you can visit Kendra Scott's Color Bar to create your custom piece of branded jewelry. This is one of my favorite jewelry brands because I love the jewelry as much as I love the brand's story and how they share it. Check it out as a great example of sharing why you do what you do.
5. A Photo Shoot
It's a great idea to update your headshot every 18 months or so. I'm guilty of not following this rule to a "T" myself, but as an expert, you want images that capture your brand and present you as a high-quality expert.
For more info on taking a great branded headshot, check out this article on Little Pink Book where I was asked for tips about branded headshots a few years ago.
Gifts That Help You Feel Good
1. Chocolate that is GOOD for You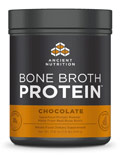 My client Colette Kuhnsman turned me onto a chocolate flavored bone broth protein powder.
I know it sounds disgusting. It's not.
I whip it up in my Vitamix and it gets really frothy. I'm no nutritionist but for only 100 calories, 20 grams of protein, and loads of nutrients, this is a winner for smoothies or a replacement for hot chocolate.
This is no Hershey's chocolate bar, but it satisfies my chocolate craving so I'm all in.
2. Ear Plugs: A Great Gift For Jolly Jetsetters
As a sought-after expert, you probably find yourself on airplanes to meet with clients, attend events, speak at conference or be on TV. Here's a great gift for the jet-setting expert – ear plugs! Because sleeping on planes is a great idea.
3. Myofascial Release
I LOVE getting a massage. Seriously – I could do this weekly.
Then a client who is a licensed massage therapist and nutritionist told me about myofascial release, which takes massage to a whole new level. If you love getting a massage to release stress from your body, check into this and see if it's right for you.
I think I was an inch taller after experiencing it.
Gifts That Do Good
If you are anything like me, you make it a point to give to organizations that align with you values. A gift in your name to your favorite charity of choice may be a good option for you this season. Not for the sake of getting press about it, but simply to do something meaningful. Three of my favorites are Heifer International , St. Jude Children's Research Hospital and last but not least, the DEA Youth Dance Program, which I have been affiliated with for well over a decade.
Gifts That Promote Personal Growth and Fun Experiences
1. Take an Improvisation Class
I get that this may be a huge S-T-R-E-T-C-H for you, but stretching yourself is how you grow!
My theatre background has helped me in my business just as much as my degree in communication. Nothing teaches you how to be in the moment for a media appearance, a speaking gig, or working with clients and business partners like an improv class. Improv is inherently positive because it is based on the idea of "Yes, and…" – meaning that everyone's ideas and input are treated with respect and, you simply build upon the ideas presented in the moment.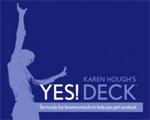 Can't make a class but interested in this concept? Check out the Yes! Deck created by my client, Karen Hough, CEO of ImprovEdge. This handy card deck is packed with activity cards full of tips, ideas, and exercises to accelerate your work and life. I've used my Yes! Deck many times over the years with groups of clients and even with groups of kids.
2. Books
Being an expert simply means that you never stop learning your craft so you ask for books by other experts in your field. Books are also a great way to expand yourself and learn new things. Here are few books that I've enjoyed this year:
Good Night Stories for Rebel Girls; 100 Tales of Extraordinary Women
Ladies: This one is for you. I purchased this for my girls, but I love it just as much as they do! They often ask me to read them a few stories, and it's a really fun thing to do together. It's really interesting to read stories of women who have put a line in the sand and stood up for what they believe in. As an expert, that is what we all do on some level!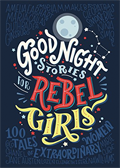 Braving the Wilderness, by Brene Brown
This book has all the feels and I will likely read it again in early 2018. At least once. The story-telling, research, and brutal honesty in this book is incredibly powerful.
If you're in Columbus, Ohio and want to attend an event where this book is discussed, come to The Burkhart Center on January 7. I'll be one of the table leaders.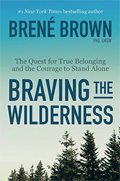 Brag: The Art of Tooting Your Horn Without Blowing It by Peggy Klaus
Confession: I didn't read this book this year. I read it years ago and it's still a great suggestion.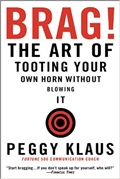 Playing Big, Practical Wisdom for Women Who Want to Speak Up, Create, and Lead by Tara Mohr
If you are in the online marketing world, you don't need me to tell you that there is a lot of talk out there about "playing big."
This is not that conversation.
I love how Tara writes as she makes her points about how women, whether an executive, community volunteer, artist, or stay-at-home mom, can play big.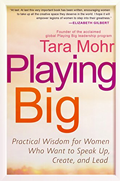 3. Audible membership
If you're more into listening to books in the car than curling up with a book, a membership to Audible may be a better option.
4. The Writer's Toolbox
I know that writing can sometimes be difficult. What if someone made it into a game? Fortunately, someone has!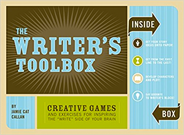 Useful Gifts That Help You Boost Your Profile and Creativity
1. A Magazine Subscription
If you have a specific magazine that you'd love to be featured in, why not ask for a subscription? It's imperative for you to know the publication that you are pursuing so you can pitch your story to relevant recurring sections and to the specific journalists who cover your topic.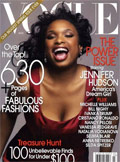 2. Aqua Notes
Do you get some of your best ideas in the shower? If so, you'll want to add this waterproof notepad to your list so you don't lose your stroke of genius.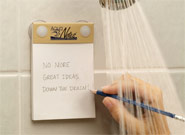 3. Selfie Remote Photo Clicker Thingy
Ok. That's not really what it's called, and I haven't personally used this, but it looks pretty cool!
Did you just finish a speaking gig or group coaching session and want to capture a photo of yourself with the group? This should do the trick!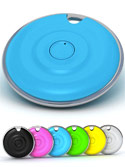 4. Canva
Canva is a great tool to create quick images to communicate your message. Maybe you give this to yourself after you try the free version.
5. Attention Getter
This is a great gift for speakers who are looking for way to regain the attention of the crowd after they've done an interactive exercise. No more, "Can I have your attention, please!" This pleasant sounding chime should do the trick.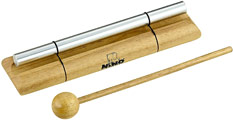 This is list is hardly exhaustive. What would you add? I'd love to hear your thoughts!
By the way, I'm not an affiliate for any of these products or services. These are simply some helpful suggestions for you to look into as you wish.
© 2017 Meredith Liepelt, Rich Life Marketing
Meredith Liepelt specializes in helping experts to become more visible through messaging, communication and PR strategies. For insights and inspiration, visit www.RisingStarPublicity.com.
This article may be reprinted when the copyright and author bio are included.