It's Time to Own Your Star Power™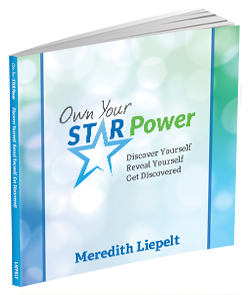 SPECIAL ANNOUNCEMENT:
You may know that my work centers around personal branding and marketing. In other words, it's about being intentional about who you are becoming and making strategic decisions to love your life. In fact, I wrote a book about it. It's called Own Your Star Power: Discover Yourself, Reveal Yourself, Get Discovered, and it is available TODAY.
Check out these 3 options:
1.     Download the first chapter for free!
2.     Buy the book today
3.     Get a signed copy from me when you pre-order the Own Your Star Power Online Course

Enjoy!