Meredith Shines the Spotlight on…Amy Franko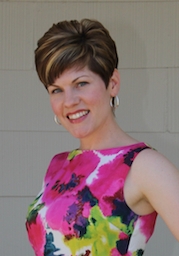 Name: Amy Franko, Founder and CEO
Business Name(s): Impact Instruction Group
Give us a brief overview about you and your business:
Founded in 2007, Impact Instruction Group is a leading corporate training and development firm. The firm's multi-faceted business units include:
Impact Instruction Group works with large enterprises on blended learning solutions as well as development initiatives for emerging women leaders. The firm has won the APEX Award of Excellence in the categories of training design and one-of-a-kind education & training publications. In addition, Amy Franko is one of a select few authorized by author Lois Frankel (of Nice Girls Don't Get the Corner Office fame) to create and deliver programs specific to her best-selling books. She is a nationally-recognized speaker on the topic of women in leadership. Impact Instruction Group is based in Columbus,Ohio.
Tell us three words that describe yourself:
 Energetic, Ambitious, Fortunate
Who are your mentors and why?
I've been lucky to have many mentors in my career and life. At the moment, my mentors are other entrepreneurs who are building successful businesses and living a full and adventurous life.
What's next for your business?
The next stage of the business is continuous steady growth and team building. My next goal is to grow the business to $1 million.
What are your thoughts on how you view your competition?
My perspective is that when you have competition, you know there's a broader need for what you provide. Our job is to differentiate the company in such a way that we stand out from other companies who do what we do. Sometimes our biggest competitor isn't a similar organization bidding on a project – it's overcoming the status quo and moving people to action, to work with us.
Favorite way to build buzz, create celebrity and change the world:
Connecting people and bringing them together. I'm always looking for ways to connect people to one another, or to resources and organizations that they might find valuable. It's something that comes very naturally to me, and a side benefit is that I'm able to create buzz and celebrity for myself and Impact Instruction – and you never know what connection might change the world!
Best business decision:
Deciding to launch the business. I'll never forget the day in late 2006 I resigned my sales position at IBM/Lenovo and struck out on my own. It was a big moment in my life! I always knew I'd be doing something entrepreneurial, and it's been so rewarding.
Hardest lesson learned:
I think this one is especially tough for women entrepreneurs – and it's to take smart risks. Sometimes we play a little too small. I've had to learn to think bigger and act bigger, because it's the only way I'm going to grow in leaps and make an impact.
The "Behind the Scenes" Scoop
Favorite place to visit:  My husband and I took a cruise to Alaska last year, and it was amazing. It's such a vast place with beautiful scenery.
Favorite hobbies:  Reading; working out
Last business book I read: Richard Branson's Business Stripped Bare. His perspectives on entrepreneurism and doing good while doing well are inspiring. Plus he tells it like it is!
Just for Fun…
Chocolate or Vanilla:  Vanilla (with chocolate syrup)
Dog or Cat?: Dog . . . Labrador retrievers to be specific
Twitter or Facebook: Twitter
Green tea or black tea: Coffee!
Jeans or Business Suit: Jeans . . . I stopped buying suits when I went into business for myself!
Lastly, where can we find out more about you?
Web Site:  www.impactinstruction.com
Twitter: @AmyFranko
LinkedIn: http://www.linkedin.com/company/impact-instruction-group
You Tube: http://www.youtube.com/user/AmyFranko
© 2012 Meredith Liepelt, Rich Life Marketing
Meredith Liepelt is a Brand Strategist specializing in creating visibility for experts. For branding and marketing insights, challenges and inspiration, visit www.RisingStarPublicity.com.
This article may be reprinted when the copyright and author bio are included.