Meredith Shines the Spotlight on…Christine Whitmarsh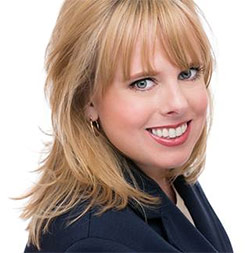 Name: Christine Whitmarsh
Business Name: Christine, Ink
In a few words or sentences, tell me about your work:
Corporate Brand: I am the "village spokesperson" (he-hem "CEO") of a creative village of talented writers, editors, and support staff who turn our clients' book visions into book realities, as well as crafting all their other written messaging.
Personal Brand: #1 bestselling author, speaker, coach; inspiring people to share their words and change their world!
Tell us three words that describe you:
Creative, Driven, Enthusiastic
What motivates you to do the work you do? What drives you?
My love of words! I am driven by results – watching proudly as a client's long held dream of seeing their words in print, becomes reality; sharing my words – my stories – and affecting people… whether through laughter, inspiration, emotion, learning… the inexplicable yet electric effect of carefully crafted words connecting with their target.
How do you "live your brand?"
By being my passion for stories & words – giving books as gifts, writing stories as gifts, spreading the gospel of "Words MATTER! Writing is life!"; being a creative, enthusiastic and passionate person in hopes of inspiring others to unleash their own creativity without fear of consequences.
What are some of your favorite ways to be recognized for your expertise?
"I love what you wrote… it inspired me to ______ (insert action here)." "Your story made me (cry, laugh, think about something, etc." My goal through being an author/speaker/personality is to impact the most possible people. Imagine all that ACTION & EMOTION being unleashed in this world! That is the power of words.
Tell me about the best business decision you have made:
Starting my business in 2003. Trusting myself (and that little voice known as mom who told me I could and SHOULD do it).
And your hardest lesson you have learned:
At one point in my business, when that trust wavered and I panicked and starting looking for "a job" – thank goodness God prevented me from finding "a job" and redirected me to my business, reminding me that he had a plan and to trust it. Things picked up shortly thereafter. So the hard part – the hopelessness of turning my back on my dream purely for money/out of fear. The happy ending – finding my way through to the other side!
What's next for your business?
Continuing to oil (and innovate and up-level) the services, solutions and processes within the company; the well-oiled machine that is my team (as I'm recently hearing we're known around town); so I can really bust out with my personal brand – books, speaking tours, the whole nine yards. They've already largely made it possible so most of my current focus is working ON, not in the business, and on my personal brand.
The "Behind the Scenes" Scoop:
Guilty pleasure: Mac n' Cheese
Favorite hobby: Music (flute/piano)
All-time favorite musical, theatre production, book, movie or song – Why?
That is WAY too loaded of a question! Right now I'm obsessed with 'Defying Gravity' from Wicked as a personal anthem (minus the green skinned evil intentions of course).
Pet peeve: Poor grammar
For lunch today: Was I supposed to stop working and eat lunch? Oops!
Just for Fun:
Snow or Beach? Snow (no sand in the swimsuit issues & sunburns; I'm the whitest person ever and I turn into a lobster).
Dog or Cat? 1 of each (in case they're reading this; don't want to hurt their feelings).
Lastly, where can we find out more about you:
Web Site: http://www.christine-ink.com
Twitter: @Christine_Ink
Facebook: http://www.facebook.com/TellAGreatStory
LinkedIn:http://www.linkedin.com/in/christineink/
© 2014 Meredith Liepelt, Rich Life Marketing
Meredith Liepelt is a Brand Strategist specializing in creating visibility for experts. For branding and marketing insights, challenges and inspiration, visit www.RisingStarPublicity.com.
This article may be reprinted when the copyright and author bio are included.