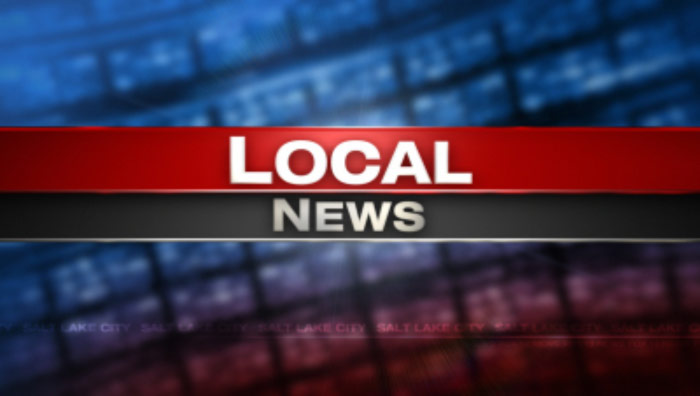 Here's How I Book Experts on TV
In the last year, I've increasingly been asked to speak about how experts such as authors, speakers, coaches, consultants, doctors and so forth, can promote their businesses using local TV shows.
This makes me so happy.
I love this topic for many reasons. One of those reasons is that with TV appearances, everyone wins. Here's what I mean:
You win: Being an expert on guest-driven lifestyle TV shows is a quick way build your brand.
The audience wins: You add value to people's lives immediately with your expertise.
The TV Producer wins: When done well, you make the TV producer's job easier, and they end up wanting to rebook you.
Win/Win/Win!
That's my kind of deal.
What I've learned over the years is that I have real "niche-y" expertise in creating pitches for lifestyle TV shows that producers love. In fact, it has become common for me to hear from producers across the US who ask me for more guest experts because they love my creative segment ideas and how prepared my clients are. I've also had pretty incredible PR firms call me to ask how I do this.
Mind. Officially. Blown.
Live and learn, amIright?!
I've been teaching my process to experts and also representing experts across the US for several years now. Here is some insight into my process so you can start to see the possibilities for yourself.
When I have a client who is ready to branch out as an expert on TV, I start to think about how to create a pitch that TV producers will love. Here are some questions I start to ponder:
Can we tie the business in with something timely that is going on right now so they want to book this guest ASAP? Be aware of what is going on in politics, pop culture, holidays, and so forth. If you have a great idea that centers around something timely like this, you are more likely to get booked right away while the topic is hot. You can get really creative with all kinds of national holidays. There are 100s if not 1000s of holidays every month. Using holidays is one of my favorite angles to use in pitching. You can use this web site to find out what's coming up!
Is there a way we can tie in a celebrity with the business? Think outside the box here. For example, once I was working with a therapist who had been doing quite a bit of keynote speaking and workshops about impostor syndrome. When I heard that Viola Davis, who had just won her first Oscar® for her role in the movie Fences, was quoted as saying that she suffers from this syndrome, we used this as a hook to book my client on TV the following week.
What practical advice can this expert offer that is appealing to the masses? Sometimes the most basic idea is the best idea. I once booked a client to show how to wash your face.
Talk about B-A-S-I-C.
Are there fun facts, a new study or some new and interesting statistics from my client's industry that they can provide insight to or show how it affects the local market? Every industry has an association that likely publishes reports and updated industry stats. If those stats are appealing to the general public, you may be able to use them to appear on TV. Or if you create your own study, like a client of mine last year did about how people use technology in retail environments, you can use that as well.
What props can my client bring in to illustrate each talking point? What can my client demonstrate on the air? It's imperative to think visually and show the producer that you will bring in interesting things for the camera to focus on so you're not just a talking head. Can't come up with props? What video and/or photos can you offer? They need interesting visuals to cut to as you are interviewed. This is called "B-roll." You and the interviewer are the "A-roll."
Can my client wear something interesting that will exude his or her brand and provide some visual interest? (Again, think visually.) For example, I once worked with a cosmetic scientist who wore his white lab coat on the air so he looked the part. We included this in the pitch and they loved it.
Use these questions to start thinking about your own opportunities to be booked as the next guest on your local lifestyle TV show.
If you'd like to hear more about getting booked on TV to showcase your expertise, I'm leading a breakout session on this topic at The Visionary Leadership Conference hosted by NAWBO and the Women's Small Business Accelerator in Columbus on Friday, June 22. Come and join us for an entire day of learning and connecting.
—
© 2018 Meredith Liepelt, Rich Life Marketing
Meredith Liepelt specializes in helping experts to become more visible through messaging, communication and PR strategies. For insights and inspiration, visit www.RisingStarPublicity.com.
This article may be reprinted when the copyright and author bio are included.