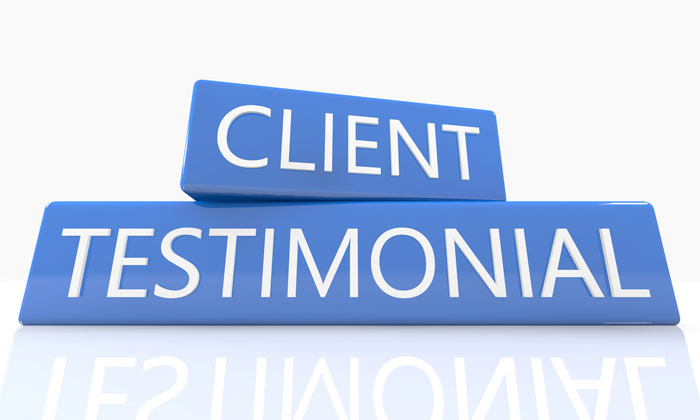 Gathering Video Testimonials
Lately, I've been working with clients on collecting video testimonials.
Video testimonials are a great way to share the value of your work with future potential clients. When potential clients hear about the outcome of your work from others who have benefitted from it, it helps them to feel confident that you can solve their pressing problem as well.
Below is a 4-part strategy you can use to help guide your clients as they structure their video testimonials. Please feel free to share this structure with your clients so they can have a format to follow, which will make it easier for them.
1.Talk about yourself, your business, and the challenge you hired us to tackle.
Please give your name, title, and company name. Then answer these questions:
Before working with us, what were your wants and desires?
What were the challenges you were facing?
How did you know you were facing these challenges, and why did you decide it was time to find a solution?
2. Why did you choose us to tackle these challenges?
Pick your favorite question to answer or combine them as you see fit:
How did you hear about us?
What made you decide to work with us?
What was it about us that made you comfortable knowing we would be effective?
3. Talk about the results/outcome of our work together
Here are some questions to get you thinking about your answer.
What was the outcome of our work together?
How did our work solve the problem?
How are things different in your organization now?
What feedback did you receive from participants?
How specifically, did you benefit from working together?
What was it about our service that you appreciate?
4. Recommendation
Here are some questions to answer for the conclusion of the video.
Were you happy with our work together? If so, why?
Would you recommend us to other businesses?
Who do you think could benefit from working with us?
Would you hire us again? Why?
Tips:
Please keep your video testimonial to under 90 seconds.
Great news! You don't have to write a script. In fact, it's best if you don't because it will come across as canned and insincere. Just speak from the heart.
Look into your smartphone as you record.
Record your testimonial in a space that exudes your brand, like your office, a conference room, or some other place with good lighting
To send your video testimonial to us, upload it to Dropbox or Google Drive and send us a link.
—
© 2020 Meredith Liepelt, Rising Star Publicity
Meredith Liepelt specializes in helping experts to become more visible through messaging, communication and PR strategies. For insights and inspiration, visit www.RisingStarPublicity.com.
This article may be reprinted when the copyright and author bio are included.