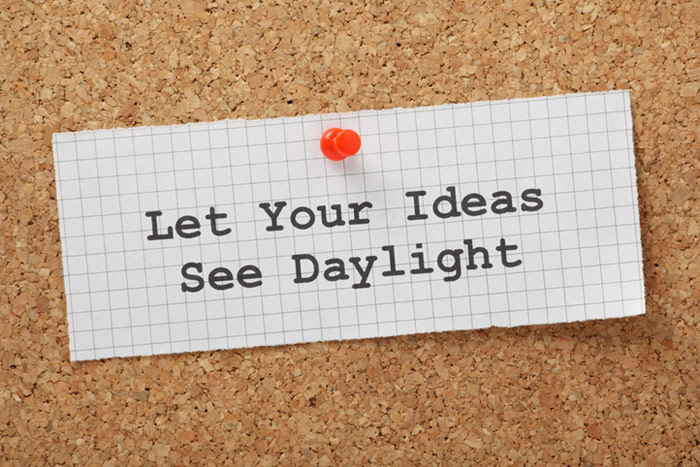 Let Your Ideas See Daylight
I love helping high achieving entrepreneurs get media coverage. I really do. In fact, I still get goosebumps every time I land another brand-boosting placement for a client. It's like Christmas morning!
But I also coach coaches, consultants, speakers, and authors to do three things:
Make a name for themselves (Visibility + Credibility = YES PLEASE!)
Get their big ideas out of their heads and into the world
Get paid well for their expertise, of course!
This looks different for everyone, but we cover some of the same basics: Getting clear on messaging, positioning, and a simple visibility plan. This may include things like booking more speaking engagements (including TEDx), positioning properly for the media, creating a streamlined business model that cuts out time-sucking and energy-zapping services, increasing fees, outlining a simple 12-month newsletter and social media strategy, writing a book, and so forth.
You may think you need ALL of this right now, but the good news is that you don't. What you do need is a clear message and a workable visibility plan that lights you up and delivers results.
And sometimes, my friends, we need to get out of our own darn way to make this happen! (Buh-bye self-sabotaging thoughts! Hello homework assignments designed to boost confidence and stretch you in some way!)
So when coaching clients reach out to me saying things like:
"Today's call made me smile,"
and
"After wrestling with this for years, I finally have a simple plan that is already bringing in new high paying clients,"
and
"People are saying that they see me everywhere,"
I know I'm doing the work I'm meant to do: Real visibility with real impact.
Not purchased followers.
Not fake PR.
Not shoving as many business cards into people's hands at the networking meetings as possible.
So do I get people quoted in online articles, featured in magazines and blogs, and book them on TV shows across the country?
Yep. And so much more.
If you are a coach, consultant, speaker, author or other expert with a track record of success and are tired of being "the best kept secret" or just want more visibility in front of your audience, I'd like to invite you into a conversation with me to see if we're a fit. Message me here and we'll set up a call. There is absolutely no obligation, but serious inquires only please.
—
© 2019 Meredith Liepelt, Rich Life Marketing
Meredith Liepelt specializes in helping experts to become more visible through messaging, communication and PR strategies. For insights and inspiration, visit www.RisingStarPublicity.com.
This article may be reprinted when the copyright and author bio are included.