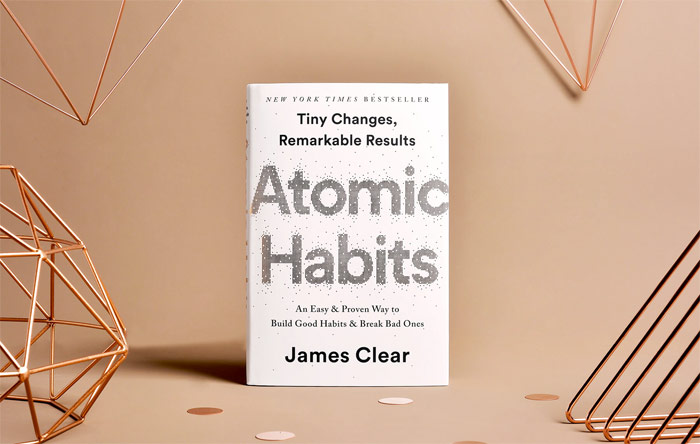 Three Takeaways From an Interview with James Clear, Author of Atomic Habits
My friend and client, Dr. Raj Shah, recently told me about this podcast episode on HBR's IdeaCast where Alison Beard interviews James Clear, author of Atomic Habits: Tiny Changes, Remarkable Results.
Although James never says these words, to me, this is a personal branding conversation about who you are being and how you are showing up. This interview is not geared toward personal branding specifically, but there are clear lessons here for people like us, who pay the mortgage by monetizing our expertise. Essentially, James is talking about how taking baby steps is they key to forming new habits and realizing remarkable results.
Here are three things that stood out to me:
I love the part where he sets up a hypothetical situation where you have an ice cube in a 28 degree room and how turning up the temperature 1 degree each day doesn't do much to melt the ice, but as soon as you hit 32 degrees, it starts to melt. The take-away here is that doing something to grow your business, like pursuing media attention, being a guest on a podcast, or writing a newsletter, may seem like a waste of time because you may not get clients immediately. But over time, as you keep getting better at it, even if it's only 1 degree a day or week or month, you are actually making progress and you'll eventually reach a point where you see the payoff.
Another moment that stood out to me was where he talks about the key questions to ask yourself when reaching for a goal. For example, you may have started 2020 by having a goal of building your personal brand. That's a great goal! What you do next is ask yourself some key questions to figure out what specific actions to take, so that bit by bit, you build a stronger brand over the next 12 months, such as:

What are the habits it takes to make have a stronger personal brand?
Who is the type of person who is well-known in their industry?
What daily actions does a successful person take who has built a strong brand?
What habits, personally and professionally, does a person with a strong brand have?

These are very powerful questions!

As a former dancer, I love the story about dancer and choreographer Twyla Tharp, and flagging down a cab as her habit, not her two-hour a day workout. In other words, the habit she had to form was not the workout itself, but rather getting out of bed and flagging down the cab. Because once she had done that, the workout naturally followed. James says it's important to know the entry-point of your goal (for example, flagging the cab, setting the alarm, starting to write, picking up the phone) and to focus on that so you can do your best to eliminate distractions from it. It reminds me of Mel Robbins' 5 Second Rule.
Give this 30 minute podcast episode a listen. I'm sure you'll get even more out of it. And then, I'd love to hear your thoughts.
—
© 2020 Meredith Liepelt, Rising Star Publicity
Meredith Liepelt specializes in helping experts to become more visible through messaging, communication and PR strategies. For insights and inspiration, visit www.RisingStarPublicity.com.
This article may be reprinted when the copyright and author bio are included.